The Crystal Bay Resort
One of our favorite places to go in Koh Samui is Crystal Bay – the best beach on the island.
Surrounded by impressive rock formations and palm tree covered cliffs, It's a perfect little haven of beauty perfect for sunbathing, snorkeling, and swimming in the calm waters. Not only is it picturesque but it is also sheltered from Thailand tourism creating a tranquil escape for travelers seeking the natural beauty of one of Thailand's most famous islands.
The white sand bay and vibrant aquamarine sea also makes a wonderful little home to the ocean's sea creatures making it Harry and my very favorite place to snorkel on the island and our favorite "weekend getaway". We were elated when the Crystal Bay Resort offered to host us for two nights before we bid farewell to our island home.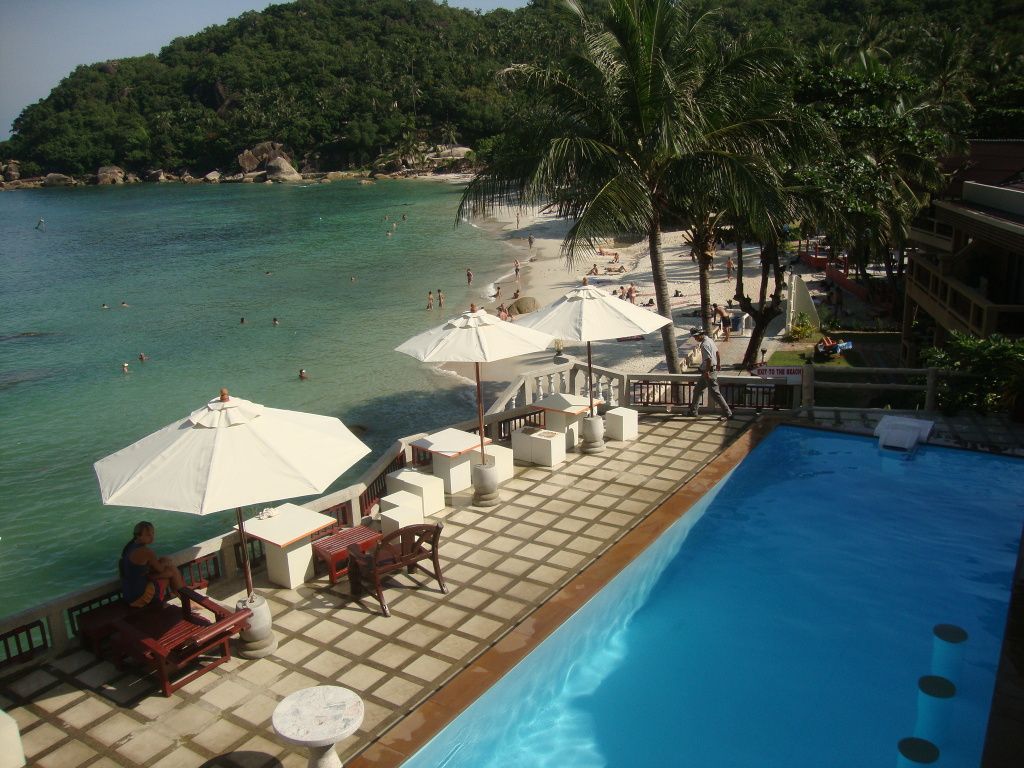 Upon arrival at the Crystal Bay Resort, we were greeted by their lovely staff that made sure we were comfortable and well taken care of. They were beyond attentive to us and all the other guests too.
The room itself was spacious and clean. It featured air conditioning (key in Thailand's humid climate), cable TV, hot water, mini-refrigerator, and Wi-Fi.
The bed was very comfortable with big fluffy pillows and sheets. It was the best night's sleep in quite some time!
One of the things that can be very hit and miss in Thailand is the water pressure but not a problem here. The pressure was good and the shower was spacious.
I love having a fridge in the room to make sure we have access to cold water at all times.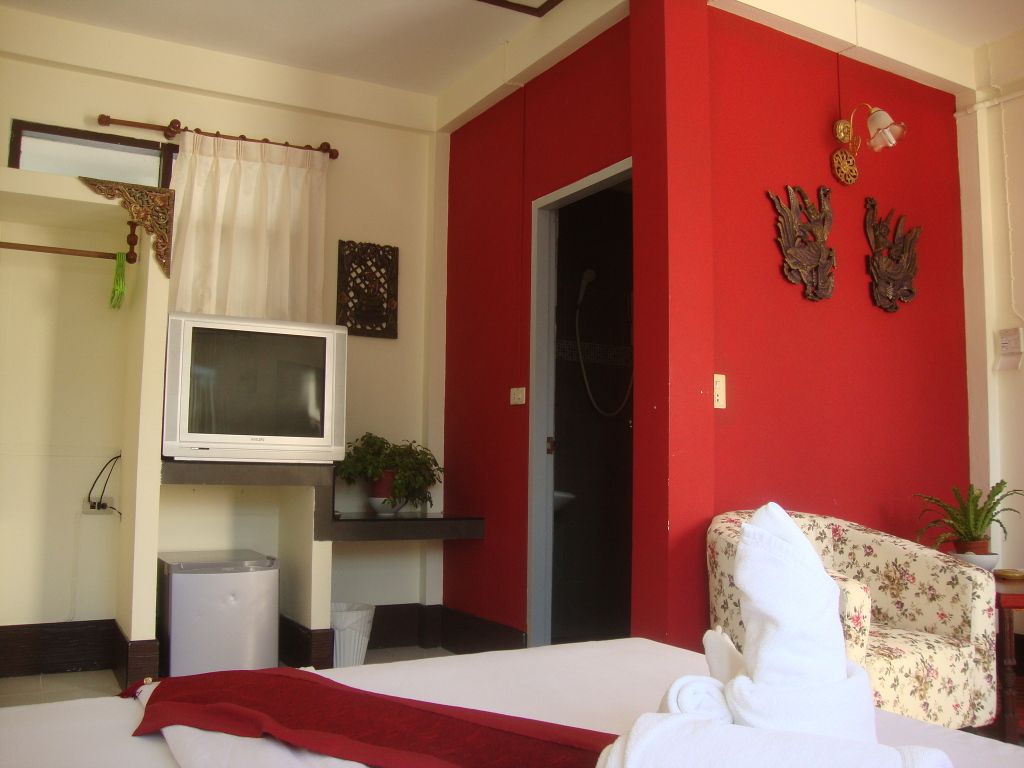 It's also nice when a hotel advertises cable TV and it actually has English channels.
Harry and I love having a porch with sitting area and this ocean view was to die for – imagine stepping out your front door to this view in the morning!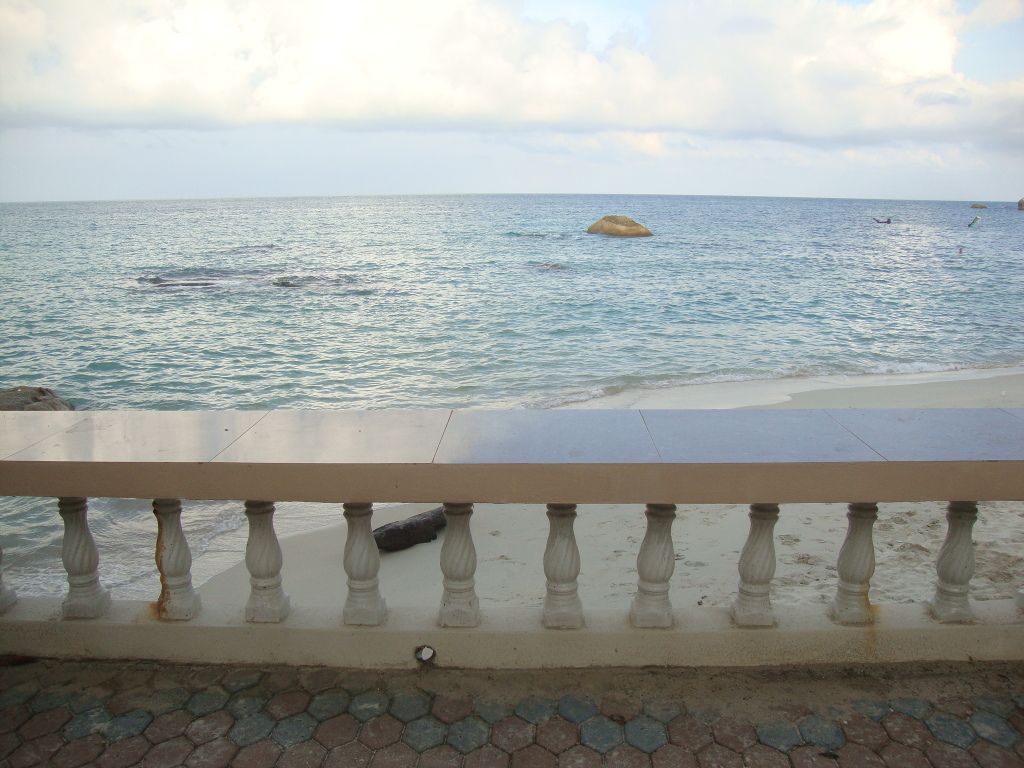 The hotel layout isn't very big and follows the bay's curve allowing each room to feel that it was just steps away from the beach. One of the things that I really liked about the layout was that each room felt very private giving the guests a chance to relax and enjoy themselves.
One of my favorite hotel features is the pool overlooking the ocean. At night, this area looks very romantic with the moonlight reflecting on the ocean. I featured the property on Travel Fashion Girl for the Anatomie Designer Clothing Travel Outfit article "photo shoot".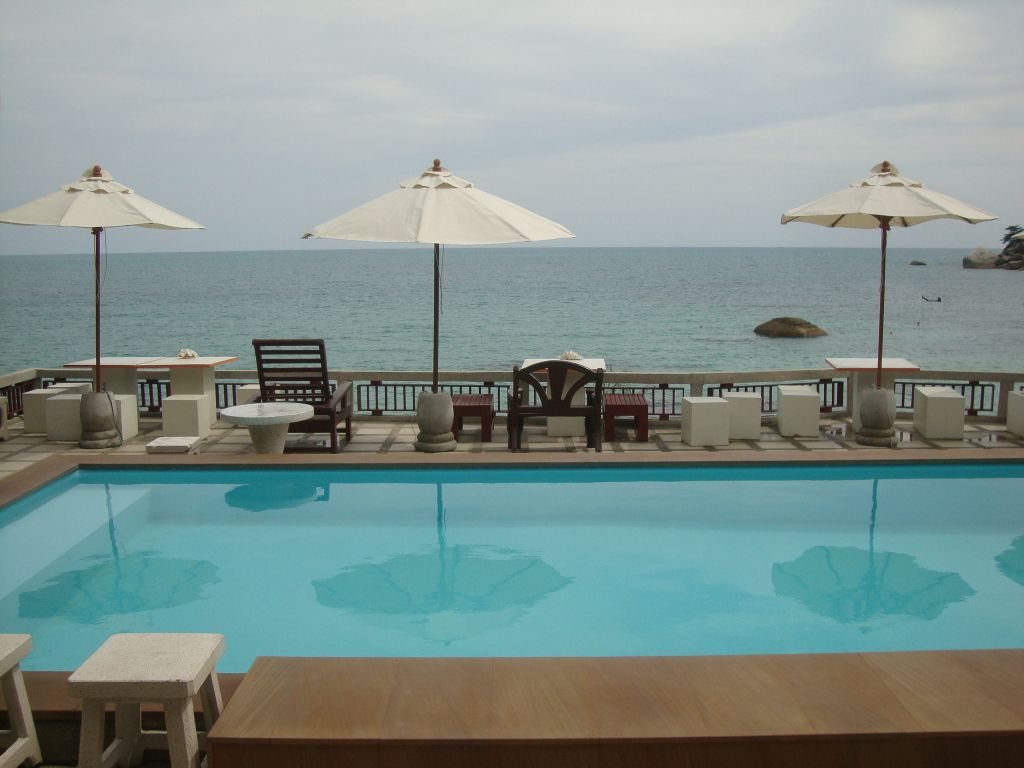 Despite the fact that it was peak December season and the resort was full, the facilities didn't feel very busy and the beach wasn't overly crowded making it the ideal escape.
I'd recommend this Koh Samui Beach Resort to couples looking for a romantic getaway and families that want a quiet place for their kids. The bay is very shallow and the water is calm so it's great for small children. In fact, we several families came out for a sunset swim every night. Crystal Bay is a magical place for everyone!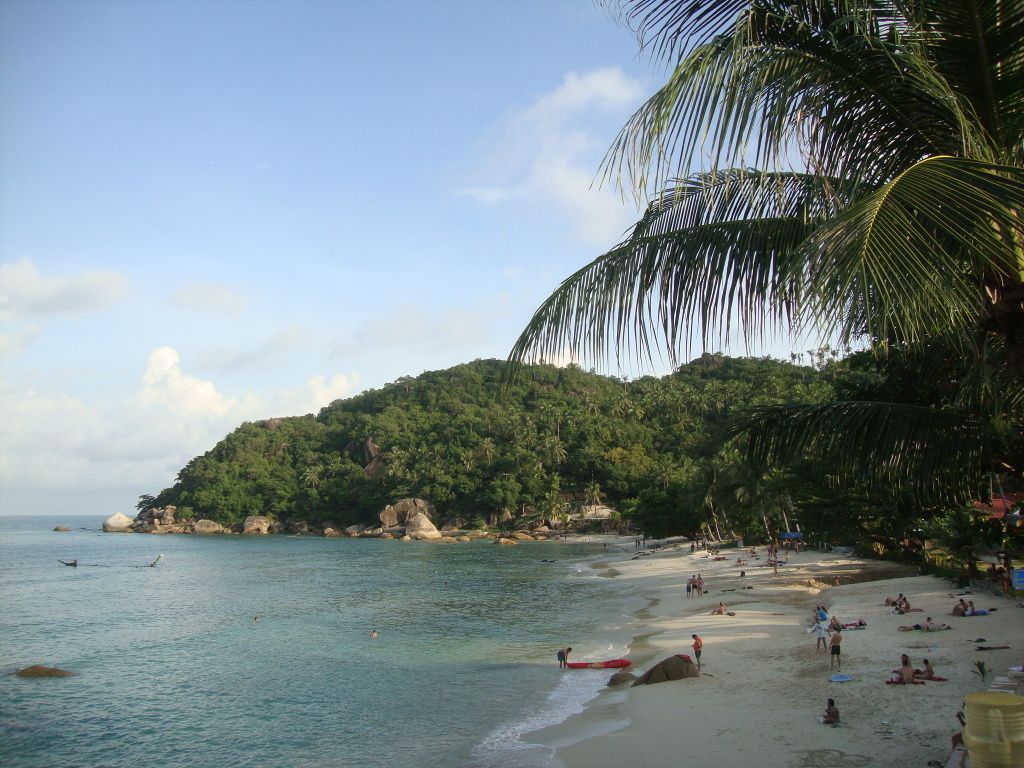 Nestled in between the Lamai and Chaweng tourist neighborhoods, you can easily pop out for nearby food, shopping, and sightseeing. If your holiday plans bring you to Koh Samui, check out the Crystal Bay Resort.
As temporary expats, it was our favorite place to "holiday" during our 6 months on the island and we are not alone in this feeling. You have to visit Crystal Bay on a trip to Koh Samui! It truly is a cove of paradise 🙂
We'd like to thank Tom and the team at The Crystal Bay Resort for hosting our stay. We weren't compensated for this review and our experience was genuinely amazing.