When I had the opportunity to take 3 whole months off work, I felt the pressure to do something incredible with this gift of time.
I'd been focusing on my career since I was 19 and if I didn't take a break now, I'd never get a chance.
The clock was ticking.
The only problem is that while none of my friends were working (2008 bad economy) no one wanted to go traveling with me. No one else seemed to see this massive opportunity available at  the time: no work, some money, all the time in the world.
What was I going to do? I had to go somewhere.
I made a promise to myself in 2004 that if I ever left my company I would take 3 months off to travel and here I was with the days counting down until I had to return to work.
I wanted to go somewhere exotic and tropical – somewhere completely different than anything I knew. Egypt, Thailand, Peru- these were all countries that came into my mind.
But nobody wanted to go with me.
While many of my friends entertained my ideas, no one actually took me seriously.
If I was going to do this, I couldn't depend on anyone else. It was up to me to make my dreams happen and waiting on people would just leave me high and dry.
It finally occurred to me that the previous year I had gone on a packaged tour with my grandmother in Europe. I remembered that there were a few people on that tour that were traveling alone. Could I be that person? Could I travel alone?
I certainly couldn't travel alone, alone but the comfort of a tour sounded like the next best thing than not traveling at all.
I was going to do it.
I found the perfect solution: a 17 day Yoga and Spirituality tour through India. It was perfect! It was everything I needed and wanted.
What happened on that tour was life changing and needless to say my life has never been the same ever again. I've now been traveling for over 5 years and found a new purpose in life that far surpassed my previous life goals of having a successful career.
My goal in life is now to LIVE.
I've never been one to wait for things to happen to me, you're the only one in control of your life and you're the only one that can make things happen. Whether it's travel, a job, a relationship, or whatever your dream may be – ONLY YOU CAN MAKE IT HAPPEN.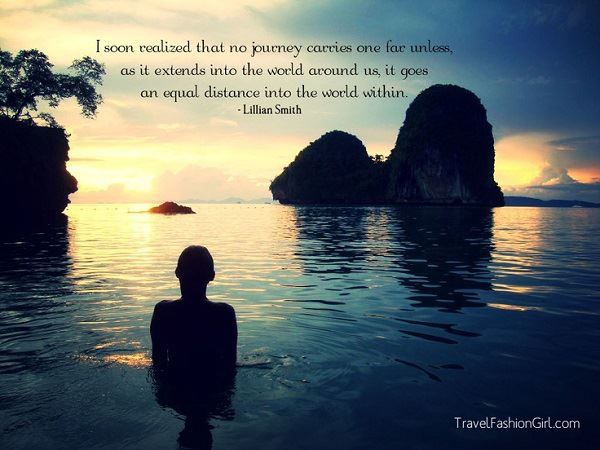 If you are looking different types of accommodations Stopsleepgo can help to find your needs. There are condominiums, hotels, and vacation rental homes are a great alternative for everybody and especially for families.